GivingTuesday 2023 - Goal Exceeded!
---
---
Sign Improvement Project
Update: Thanks to our community, we exceeded our original Giving Tuesday goal of $3,000! In fact, we reached 65% of our stretch goal of $6,000! We appreciate everyone who shared and contributed to our Giving Tuesday campaign. We look forward to welcoming everyone on the trails!
Minocqua Winter Park (MWP) maintains nearly 100K of trails across 6,500 acres and is Wisconsin's largest land-trust held conservation easement. Trail signs are crucial to safely enjoying MWP's ski, snowshoe, and summer hiking and mountain bike trails, as well as the skijor and family activity loops.
Donating to our 2023 GivingTuesday campaign supports a much-needed update to MWP's aging trail signage, introduces numbered signs to all our ski and snowshoe trail intersections, and improves signage on our family activity loops. New signs will be constructed out of metal for longevity and will prevent critters from chewing on them.
Why are numbered trail intersections important? Numbered intersections enhance the ease and safety of trail use. In the event of an accident, numbered intersections allow emergency responders to locate and communicate with people more efficiently.

Our Goal
Our fundraising goal for GivingTuesday (November 28) is $3,000. We are asking for your support to cover the cost of:
Creating a number system for the park's intersections
Updating the family activity trail signs (Cookie Loop and Bunny Loop)
Redesigning the Skijor Loop trail markers
Installing new chalet arrows
Updating existing trail signage to be a consistent design and material throughout the park
New sign designs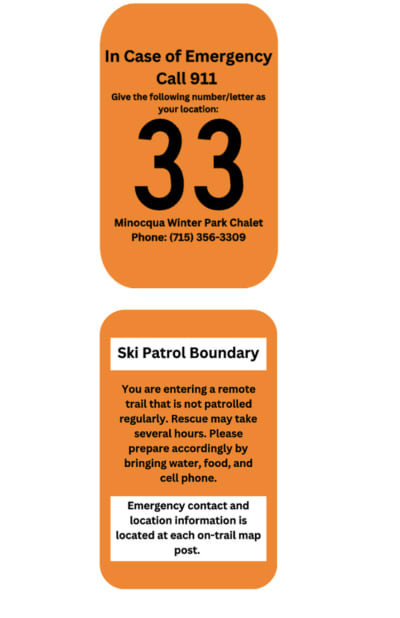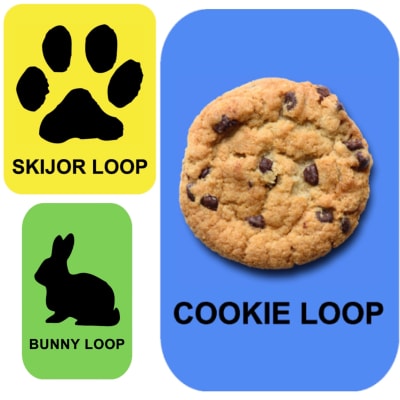 How to make a donation
Follow this link to make a donation today!
Thank you for your consideration, and we look forward to greeting you on the trails!
Fundraising progress updated daily. Rounded to the nearest tenth.
---