Wolf Tracks Rendezvous 24 & 42k XC Ski
At

Minocqua Winter Park Chalet

on February 3, 2024
Race Details
Minocqua Winter Park's signature race combines the best trails of the park into a single-loop cross country ski marathon and half-marathon. Choose either skate or classic technique and "ski with the pack" around the epic 42km course or choose the easier 24km route.
This race is an official Birkie/Korte Qualifier!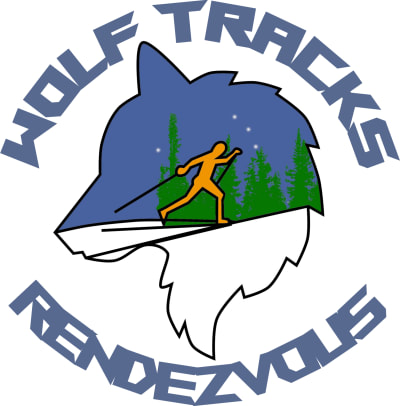 Route Descriptions
42 km Route
If you're up for a challenge, this race is for you! The course shares the first 5 km with the 24km folks, but get ready to turn on to some black diamond trails! This course features both Beaver Pond and VO2 Max, which you'll hit at the front half of the race. There's plenty of time to recover on the gently rolling namesake trail, Wolf Tracks. But, before you head to the finish line, skiers must first tackle River Run. Then, it's a hop, skip, and a jump to the finish line!
The 42 km race will have 5 Aid Stations.
24 km Route
This course utilizes strictly easy and intermediate level trails. You'll get your heart pumping right away as you climb up towards Tornado Alley, Survivor, and Yukon Trail. Once you tackle those hills, you will be rewarded with some nice cruising sections for the remainder of the race including the namesake trail for the race: Wolf Tracks.
The 24 km race will have 3 Aid Stations.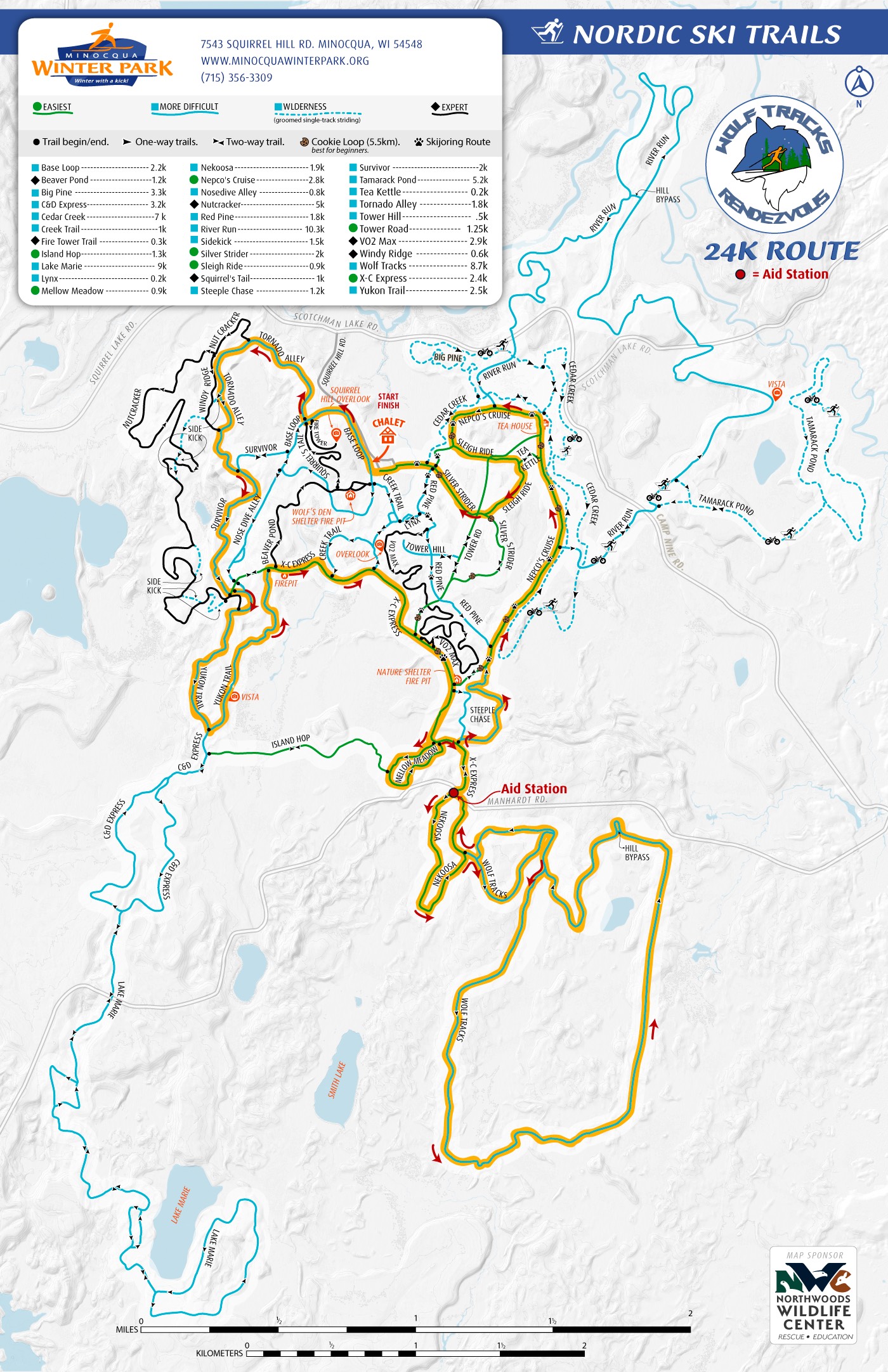 Aid Station Offerings
All Aid Stations will offer water, Gatorade, Energy gels, oranges, and bananas.
Aid Station 2/3 will offer a wax station.
All Aid Stations will offer spare poles. 
Schedule
February 2, 2023
Please check back for pre-race bib pick up times.
February 3, 2023
Time
Event
Late Registration/Bib Pick Up Opens
8:45am
Close of registration and Bib Pick Up for 42 km races closes
9:30am -
9:45am
42k Skate Waves
9:45am
Close of registration and bib pick up for 24km races
9:50am -
10:00am
42k Classic Waves
10:30am -
10:40am
24k Skate Waves
10:45am -
10:55am
24k Classic Waves
11:30am
Race Meals and Beverages at the Chalet
1:00pm
Overall Winners Announced Outside Chalet
Post-Race Meal
Racers will receive a meal and drink token when they pick up their bib. Celebrate your amazing accomplishment with hot food and beverages from Chef Gabe.
Sponsors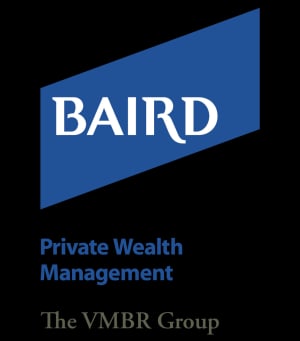 ---